HEY EVERYONE I JUST UPLOADED A NEW ANIMATION CHECK IT OUT :D
^^^^^
It's about one of those ~secret~ menu items you can get a places like Starbucks
Not really, it's just something for fun & to help promote my NEW SWEATSHIRTS!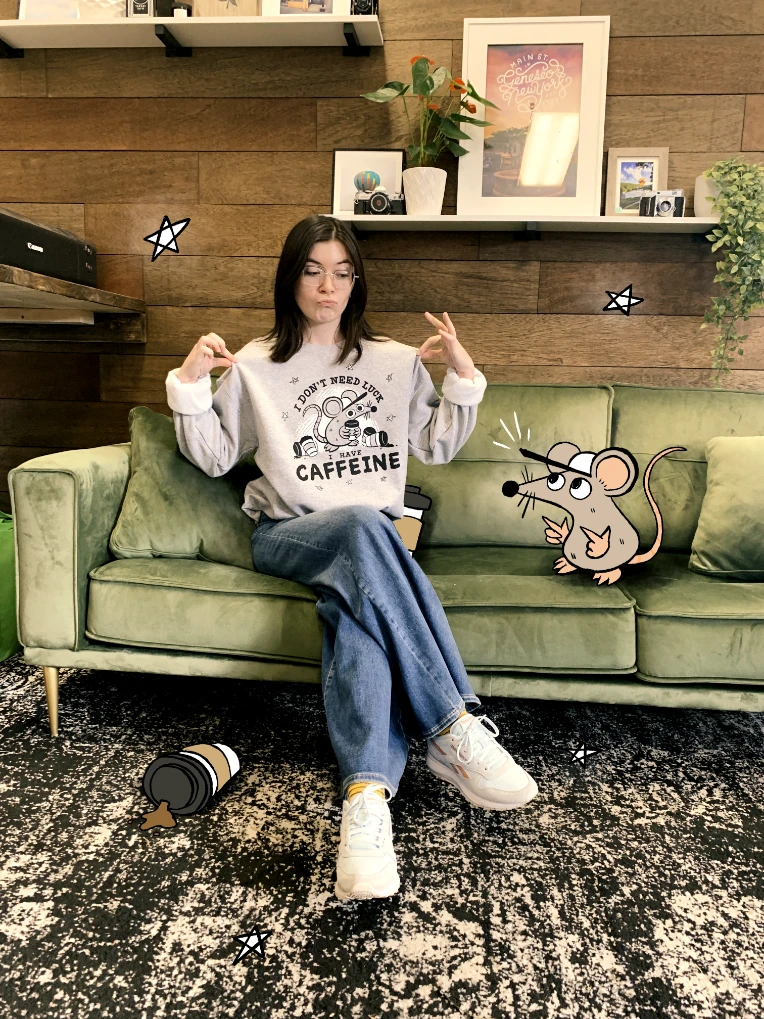 They look pretty cool, huh? At least I think you (Yes YOU specifically) would look VERY cool in it.
They're also on sale! Only 40$! (includes free shipping)
It's been awesome getting to make clothes and stickers and such, I really enjoy getting to work with physical items in addition to my digital work. Makes for a nice balance, y'know? I'm trying to stay independent with my shit so if you'd like to see me make more art and animations and such, the best way to support me is directly though my store.
I might be making a super short and simple animation in the coming weeks if time permits me, but I'll definitely be releasing more stickers and illustrations in the near future. So keep your eyes peeled!
Thanks NG love ya stay blessed<3